We offer External Audit Services in Qatar for companies, delivering a level of reasonable assurance when our accredited auditors release the examined financial statements. At HLB AG, we pride ourselves on delivering top-tier external audit services in Qatar. As one of the leaders in independent auditing, our company specializes in ensuring precise financial reporting and unwavering compliance with International Financial Reporting Standards (IFRS) and relevant auditing regulations. Our accredited auditors are dedicated to providing comprehensive assurance, coupled with insightful recommendations that optimize your company's operations and strengthen internal controls.
Expanding Beyond IFRS Compliance
Our impartial audit services instill confidence as authorized auditors examine financial documents, affirming:
a) The absence of significant misstatements in financial records
b) Adherence to IFRS and audit criteria, ensuring regulatory compliance
With a focus on IFRS guidelines, our core offering is statutory audits. Beyond expressing opinions on financial statement accounts, we provide valuable suggestions to enhance operational efficiency and reinforce internal controls as needed.
External Audit Services In Qatar - Professional Auditing Solutions
In Qatar's dynamic business environment, external audit services hold significant importance for organisations of all sizes and industries. Here's why partnering with HLB AG for your external audit needs can benefit your business:
Ensuring Compliance with IFRS and Regulatory Requirements:
Our auditors are IFRS experts, who hold DiIFR and CertIFR, ensuring accurate financial reporting aligned with Qatari regulations. Boost stakeholder trust by maintaining compliance.
Uncovering Financial Irregularities and Fraudulent Activities:
Our audit methodology thwarts financial irregularities, red flags and fraud. Safeguard your reputation and assets with our proactive approach.
Enhancing Internal Control Mechanisms:
Improve internal controls via our thorough audits. Enhance efficiency, risk management, and decision-making processes.
Building Trust and Credibility:
HLB AG's audit reports elevate credibility with investors, lenders, and regulators. Unlock new prospects and lasting partnerships.
Our Approach to External Audit Services in Qatar:
At HLB AG, we follow a client-centric approach tailored to your unique business requirements. Our external audit process involves the following key stages that aligns with HLB AG audit methodology.
Pre-engagement planning
Planning and Risk Assessment
Testing and Verification
Audit Findings and Recommendations
Audit Report and Communication
Choose HLB AG as your partner for exceptional External Audit and Assurance services in Qatar.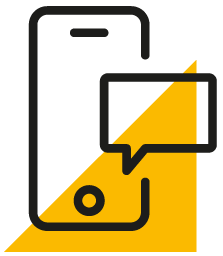 Get in touch
Whatever your question our global team will point you in the right direction